Nicole Yuen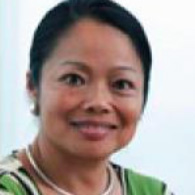 Nicole Yuen, independent director, was formerly Vice Chairman, Greater China and Head of Equities, Greater China for Credit Suisse.
Ms. Yuen joined Credit Suisse in July 2012 from UBS where she held various leadership positions during her 18 year tenure there, including her last position as Head of China Equities, which she had held since 2003. Prior to joining the investment banks, Ms. Yuen was trained a lawyer. She was a partner at Clifford Chance, Hong Kong, having worked with them in the UK and the Netherlands. Ms. Yuen also worked at Clearly Gottlieb Steen & Hamilton in New York.
Ms. Yuen enjoys a strong reputation for building and managing top-ranked securities businesses in the Hong Kong/China and onshore China markets over the past decade.
She is also widely credited for her pioneering efforts in internationalizing the China's capital market. In particular, she was instrumental in establishing the Qualified Foreign Institutional Investor (QFII) regime in the PRC and well known as representing the first foreign investor to invest in the mainland equities market. Ms. Yuen has served on the China Securities Regulatory Commission (CSRC) Listing Committee for four years responsible for reviewing A-share listings, and to date remains the only foreign investment banker appointed to the Committee. Prior to that, during her career in investment banking and equity capital markets, she led high profile transactions in the Greater China region, including the first B share and H share listings and landmark government privatisations in Hong Kong.
Ms. Yuen graduated from the Harvard Law School and University of Hong Kong.