Dr. Kenzie Kwong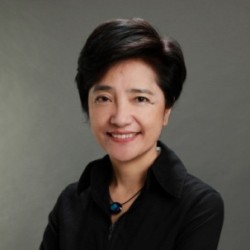 Dr. Kenzie Kwong works as an organization development consultant based in Hong Kong. Her experience includes sixteen years in Human Resources management with major corporations, including Chase Bank, Citibank, Exxon Chemical Asia, and American Express Int'l., plus fourteen years with her own consulting practice.
She has worked in all areas of HR, including Compensation and Benefits, Employee Relations, and Training and Development. Her last corporate position was with American Express Int'l Inc. as Vice President – Human Resources for Hong Kong Office and Vice President – Management Development for Asia Pacific. From 93-97, she was retained by American Express as coach for the President, General Managers and senior managers throughout the region.
Since 1993, Kenzie has also consulted with and coached senior executives in major global corporations including Deutsche Bank, Swiss Reinsurance, UBS, Merrill Lynch Asia Pacific, etc.
She also utilizes her professional knowledge in the area of organization development to serve not-for-profit organizations, such as The Salvation Army and The Society for Protection of Children.